ERIE, Pa. (June 5, 2014) —
The Strong Vincent High School Class of 2014 received diplomas tonight during the school's 84th annual commencement ceremony at Bayfront Convention Center.
Kiana Morgan, class valedictorian, told students that "the choices you make today determine the options you have tomorrow," while Salutatorian Taylor Nordin thanked various teachers for their commitment to the class and for recognizing talents in students that they didn't even know they had.
"Thank you for being role models for all students in Erie," she said.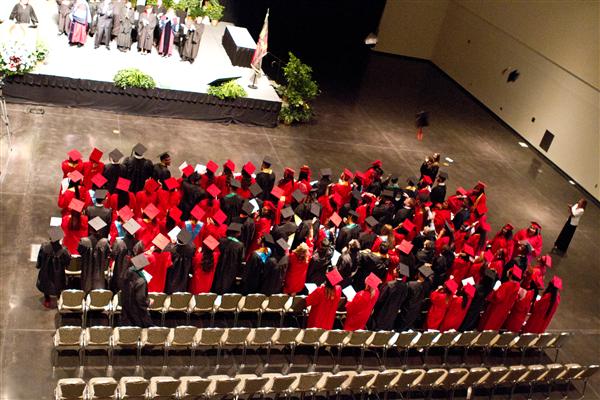 Lynetta Williams, faculty choice speaker, said that her parents taught her that education was the key to success and that school was her only focus. She also took the opportunity to thank teachers and staff at Strong Vincent for the difference they've made.
The keynote address was delivered by David Martine, a 1974 graduate of Strong Vincent and a 30-year veteran of both the Central Intelligence Agency (CIA) and the Federal Bureau of Investigation (FBI).
"We are public school proud, we are America and we are the future... and what we do with our lives matters," said Martine. "Go get 'em Colonels and live large!"