will

see

these

when

them

Monday- April 6- Make sure you write your words down on paper and put them on your refrigerator to practice this week! Today, say and spell the words to an adult at home.

Tuesday- April 7- Make sure you say and spell the wrods to an adult today. Play a matching game with someone at home at your kitchen table. Write each word on seperate piece of paper twice. Turn the papers over on the table and try to match the words. If you want a challenge, add other words to the pile such as the, see, am, I, a. Who ever gets the most matches is the winner!

Wednesday- April 8- Today, make sure you say and spell the words to an adult. Try to write a sentence for each word. If you can not do it, have adult write down what you say. Read the sentences and try to draw a picture that dipicts each word.

Thursday- April 9- Read and spell the words to an adult today. Today, lets fold a paper and make sure there are 5 sections in your paper. Write each word 5 times but to make it fun, write each word in a different color! Study your words tonight so an adult can quiz you tomorrow.

Friday- April 10- Today is quiz day! Say each word then spell each word. If you miss any, try to write down that word so you remember then try again! You can do it!!!
ABC Mouse Adventure Academy is providing free access to this site! This site is a researched based educational program. You can use this on tablets, computers, and cell phones. Here are the directions:

Get on the link ABCMouse

Enter this code: SCHOOL6739

Create an account using your personal email address and a password of your choice.

In your packets that were sent home were also a list of websites you can go to and explore.

Please do not worry about all of this, we will get through this and be back at school and our classroom soon. I love and miss you all.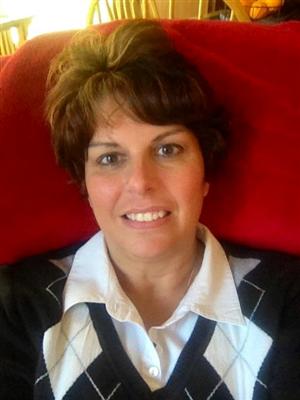 Phone:
Email:
Degrees and Certifications:
Graduated from Clarion University with a degree in Special Education K-12
Mrs.

Linda Kaschalk

Hello! My name is Mrs. Kaschalk. I teach at JoAnna Connell Elementary School. My students range from 4th-5th graders. I have been teaching for 28 years including some years as a Special Education Coach. I have four grown children and one grandson. My husband is a retired Erie School District teacher. We enjoy spending time with our children and grandson as well as our Doxie, Charlie.