An important reminder to all EPS families who need Chromebooks or assistance with internet access: Please call the district's Information Technology Department at 874-6801 between the hours of 8 a.m. and 3 p.m. tomorrow, Monday, April 6 or Tuesday, April 7 to schedule an appointment to pick up a Chromebook. Families who previously scheduled appointments will be contacted by a member of the department and do not need to call.

Chromebooks will be distributed by appointment beginning April 14.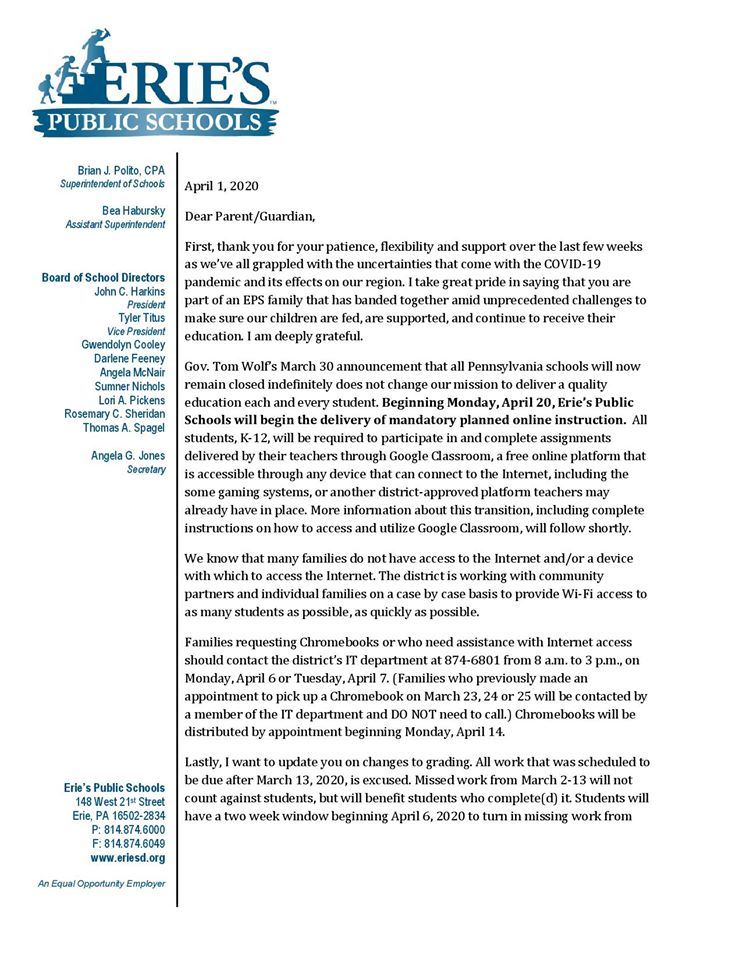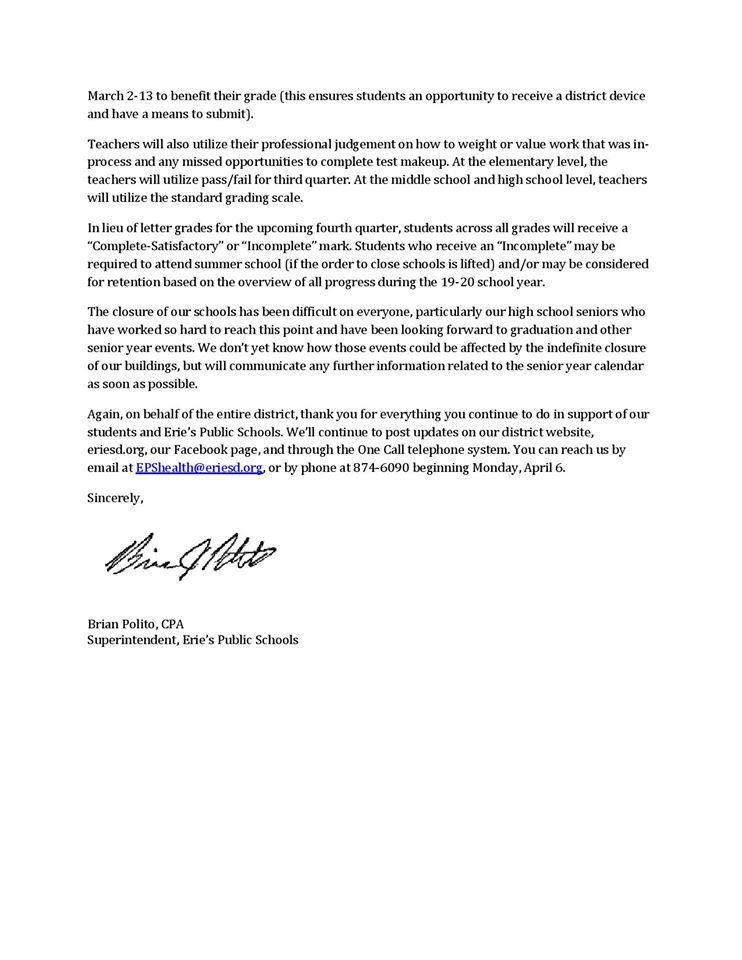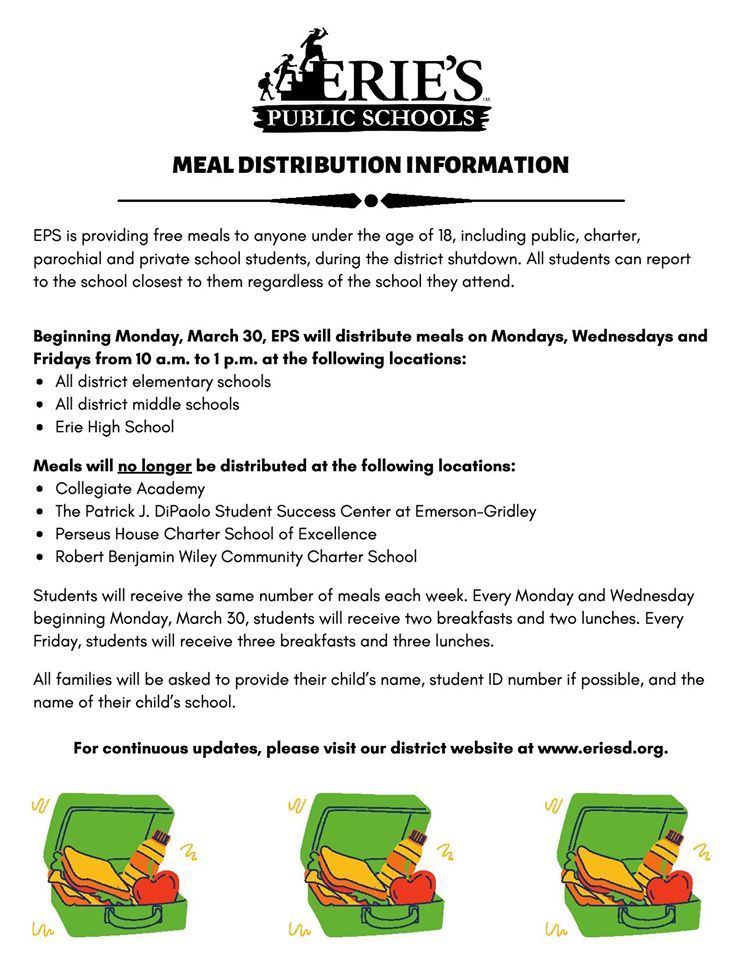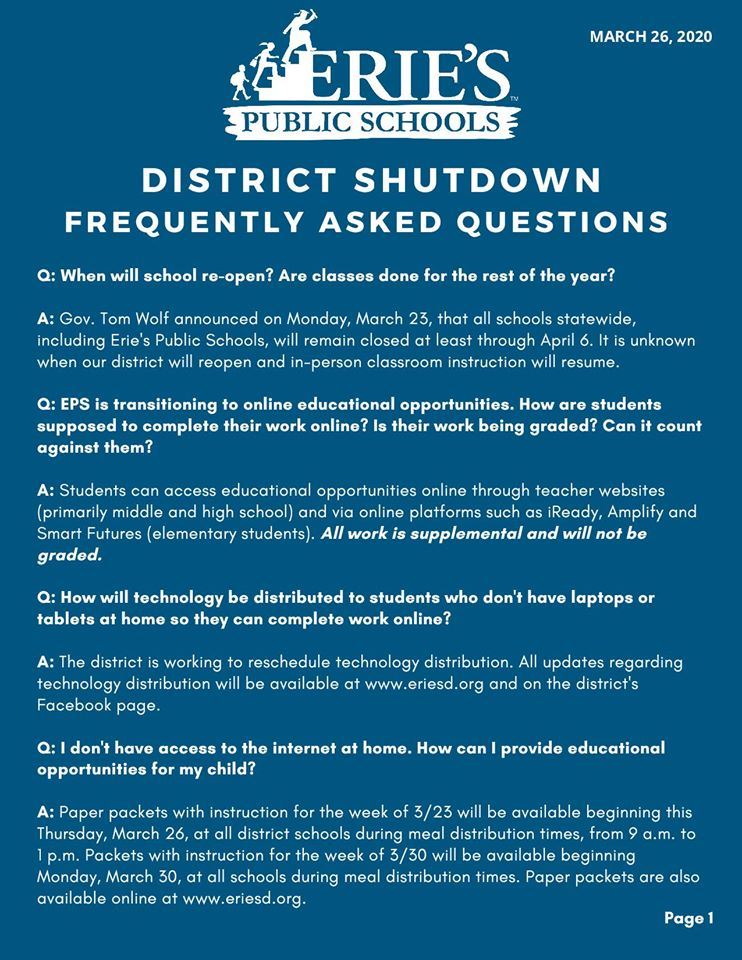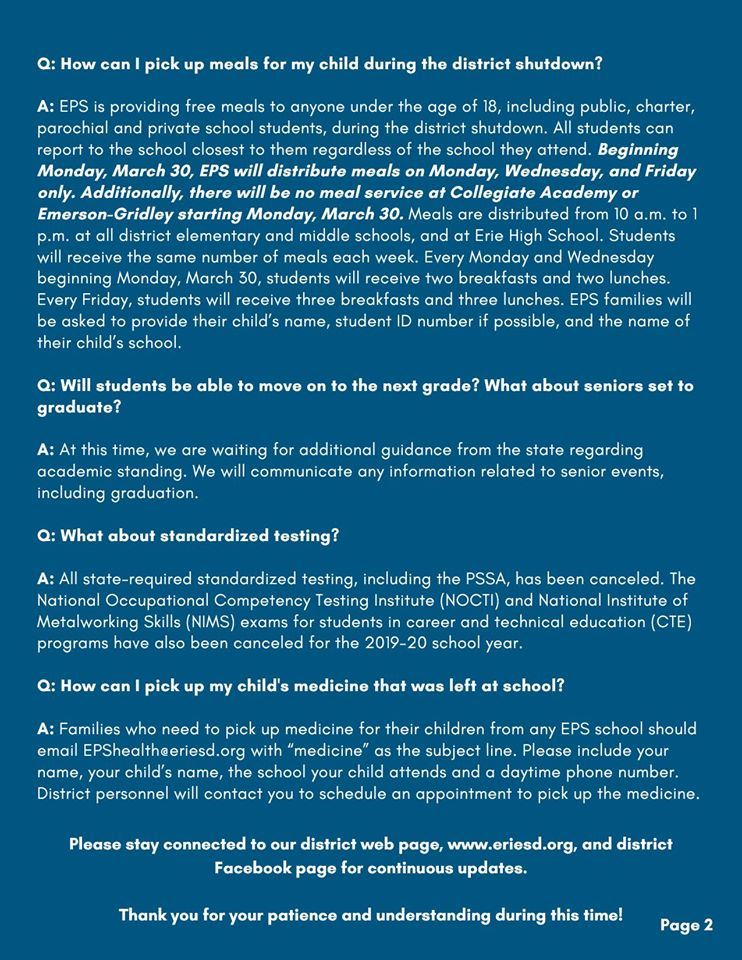 Beginning Thursday, March 19th Chromebooks will be distributed to all who have internet access but do not have access to technology at home. Call the district's IT department at 814-874-6181 to schedule an appointment to pick up a Chromebook.
Dear Parents,

I understand fully how difficult it may be to get your child motivated to work. All I ask is that you try your best to get them to work on some functional life skills, packet papers I sent home, or iReady math lessons. Whatever you do, I'm already greatly appreciative of your efforts! If you need any assistance or your student would like to call me during the shutdown, my google phone number is 814-580-9023. Please let your child know Miss Z misses and loves them so much!!!

Stay Happy & Healthy,
Kaitlin Zapolski
Meal distributions are for all K-12 students beginning Tuesday, March 17th. All Erie Public Schools are available for breakfast and lunch pick-ups, from 9 am - 1 pm daily.