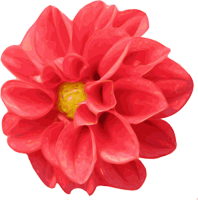 Spring Concert: Save the Date!!
May 30th Grades K-3 in the Harding Auditorium from 10-11 a.m.
May 31st Grades 4-5 Band, Bells and Chorus in the Harding Auditorium from 10-11 a.m.
IMPORTANT VISITOR INFO:
All visitors MUST register in the office before proceeding to any other part of the building.
All visitors will be asked to sign the Visitor Registrater and provide their driver's license or other state-issued photo identification.
Visitors will be issued a visitor indentification badge, which must be displayed at all times while the visitor remains in the school building or on school premises.
Visitors must remain in approved areas only and act in a a manner appropriate to the safe functioning of the school environment at all times. Any individual who engages in uncooperative or disruptive behavior will be required to leave the premises.
Upon conclusion of the visit, the visitor must return to the building main office, sign out on the Visitor Register and return the visitor ID badge.
IMPORTANT DISMISSAL INFO:
· Please utilize the parking lot as much as possible to pick up and drop off your children.
· As you know, Lincoln Ave. is very congested and there is NO PARKING on the east side of the street. Stopping your car backs up traffic and further contributes to traffic flow issues.
· Please walk your children to the corner where the crossing guard is stationed so that you all may safely cross. Crossing Lincoln Ave. in between cars is unsafe and contradictory to what we teach children about safely crossing the street. A few extra minutes spent walking to the corner may prevent an unnecessary accident.
· If your child rides a bus or van, please alert the office by phone by 3:15 or send in a note if transportation arrangements concerning your child have changed.
· If at all possible, please avoid coming to the office after 3:25 to pick up a child that was supposed to ride a bus or van and is now going home with you. Students are taken to the auditorium beginning at 3:20 and are called to their bus or van from there. It is very difficult to communicate with the office once students are in the auditorium. Please make these changes in transportation arrangements prior to 3:15.
Mr. Yonkers and I will continue to work diligently to insure your child's safety. It is our number one priority and we know that it is yours too. Thank you for your continued support of Harding School.
Sincerely,
Mrs. Kathleen R. Farnham, Principal
Mr. Jeffrey A. Yonkers, Assistant Principal