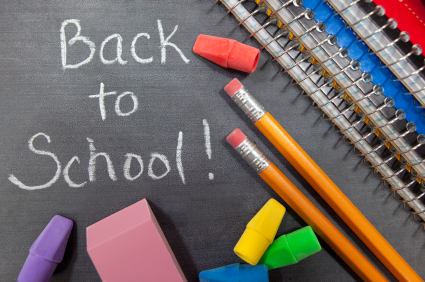 Welcome to the Child Accounting/Student Enrollment Office
The information below will guide you through the enrollment process.
---
IN ADDITION TO THE COMPLETED REGISTRATION FORMS, THE FOLLOWING DOCUMENTS ARE REQUIRED FOR REGISTRATION

**

:
**Please note: Two proofs of income are required for Pre-K registration.
1) PROOF OF CHILD'S AGE (acceptable documentation includes
):
Original or copy of Birth certificate

Original or copy of Baptismal Certificate (showing date of birth)

Valid passport
2)
IMMUNIZATIONS REQUIRED BY LAW (acceptable documentation includes
):
The child's original immunization record

Immunization record from former school district or medical office
3)

PARENT'S PHOTO IDENTIFICATION (acceptable documentation includes):
Valid Driver's License
Penn-DOT Identification Card
Valid Passport
Permanent Resident Card (Green Card)
4) PROOF OF RESIDENCY -- TWO REQUIRED (acceptable documentation includes):
A dated deed, lease, sales agreement, mortgage information
Recent utility bill, credit card bill, property tax bill
Recently dated vehicle registration or vehicle insurance card
If residing with a district property owner/resident, the district property owner/resident must be present, prove their residency as stated above and sign a notarized "Multiple Occupancy Form." BOTH PARTIES MUST HAVE A VALID DRIVER'S LICENSE OR STATE-ISSUED PHOTO ID TO FILL OUT A MULTIPLE OCCUPANCY FORM TO BE NOTARIZED IN OUR OFFICE. MULTIPLE OCCUPANCY FORM CANNOT BE COMPLETED IF EITHER PARTY HAS AN EXPIRED ID.
Other documents that will be helpful for the success of your child: Report cards/transcripts, all special education documents (IEP, ER, RR, NOREP), attendance records and any other records relevant to your child's education.
**Please note: Registration requirements for 2016-2017 have changed from previous years, so please read through thoroughly and carefully!
CONTACT (814) 874-6150 WITH QUESTIONS.
---
Child Accounting Department:
| | | |
| --- | --- | --- |
| Child Accounting/PIMS Faciliator | Lisa Berlin | 874-6152 |
| Child Accounting | Lauri Czarnecki | 874-6151 |
| Child Accounting | Katelyn Wheeler | 874-6134 |
| Child Accounting | Freddie Page | 874-6091 |