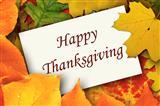 Please note that on Monday, Nov. 20, EPS students will have early dismissal.
On Tuesday, Nov. 21 and Wednesday, Nov. 22, students will not have school and Parent/Teacher Conferences will take place.
EPS will observe a district holiday from Thursday, Nov. 23 through Monday, November 27. All schools and offices will be closed during this time.
We hope everyone has a wonderful and relaxing break!